Business owners often hear the old adage that s business broker needs to have specific sector experience in order to be fully effective when it comes to selling your business for the highest price. For some reason this advice is commonly given to businesses in niche sectors, and it's just not true.
It is simply not the case that sales advice professionals need sector experience or that, even if they did have it, this would be preferable. The more specialist the market niche that you operate in, the harder it will be to find a sales advisor with the necessary portfolio of work behind them to demonstrate sector-related expertise anyway. In addition, past experience in a sector is not always an indicator of future success.
When you ask yourself, "How will I sell my business successfully?" the answer should be given in terms of track record business acquisition and sales – not necessarily sector experience.
Picking the Right Sales Advice
There are always options when it comes to finding business sales advice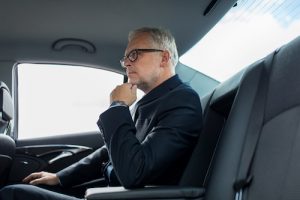 and it should be said that one size most definitely does not fit everyone. Remember that business sales professionals should be able to demonstrate that they have a wide range of business and marketing skills, not necessarily an in-depth knowledge of your type of market niche. The sorts of skills that proven sales advisors have are transferable across many sectors and industries.
When choosing someone to guide you through the process of marketing and ultimately selling your company, you should focus on the success they have had in lots of areas of the economy, not just experience in your industry or its related sectors. Many of the leading business sales professionals will have worked with both manufacturing and service industries and they will be well-versed in serving the needs of start-ups, SMEs and national businesses, too.
What counts more than sector knowledge is to have extensive experience and expertise with research and marketing. Furthermore, you should be seeking skilled negotiators and people who know ho to structure a business deal favourably. Professionals with these aptitudes are needed for all sectors and areas of industry. Few, if any, are only able to apply them on your behalf within your sectors alone.
What Experience is Needed to Sell My Business?
As well as a skill set that is tried and tested in business sales, their experience should include an extensive knowledge of where to find potential buyers. Knowing where to look and how to best market your business to find the right sort of people is a universal skill and emphatically not one that is sector related. Experience of the right places to market your company might come down to knowing what has worked before for similar businesses in your field or geographical area.
However, it is also down to a network of contacts, both formal and informal. Experienced sales professionals will often instinctively understand the type of client your business is likely to appeal to. This means often thinking 'outside of the box' in unconventional ways. They may well be able to attract potential buyers to your business in a manner that you had never imagined and market to people who currently operate in completely different sectors of the economy.
Does This Mean Sector-Related Expertise is Valueless?
Past experience of selling businesses in your sector of the economy is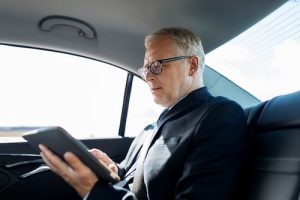 helpful, it is fair to say. Nevertheless, the advantage that such experience brings to bear is marginal at best. This is because with the sale of an SME, for example, it is simply a rarity to find repeat buyers. As a result, the so-called useful knowledge gained from past sector-related experience is of limited use, to say the least. A sales advisor may well tell you that their past experience in your sector will make them the right choice for you and, although this is true to an extent, it is best to see these gains as peripheral. In short, it should not be a decisive factor in choosing one sale advisor over another.
Seek Multi-Sector Know How
As mentioned, high-quality sales advice professionals should be primarily focussed on their transferable skills, such as working out the true nature of a business valuation. In addition, a sale advisor with experience across many sectors will offer you certain advantages. For instance, knowledge of related sectors could easily open doors to buyers who are looking to expand their customer offering. For example, this might include people who already have access to markets in which you operate but don't compete with you by supplying a similar product or service.
Furthermore, a business sales professional is likely to find potential buyers who operate in sectors well outside of your traditional market sector. This is because some buyers are looking to diversify into completely separate areas of the economy to mitigate their current risk. On other occasions, it might be because a buyer is looking to access a faster-moving area of the economy. Either way, a business sales and marketing advice should include knowledge and expertise across multiple sectors.
Build Business Strength for Future Saleability
Before marketing your business for sale, it is important to make sure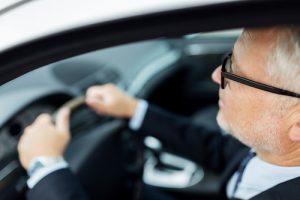 that your company is fit for a sale. This often means taking good business advice from a sales professional and exerting your energy in binding up clients in good contractual arrangements as well as minimising staff turnover and making your processes as profitable as possible. Many of the practices required to make your going concern fit for selling are not sector-related but follow sound business principles. Therefore, once more, knowledge of your market niche is likely to offer limited advantages compared to making the right business decisions ahead of any future sale.
In Conclusion
The business maxim of 'sector knowledge' leading to tangible gains down the line are marginal when it comes to selling a company. Remember that there are a large number of marketing skills and sales methods which are far more important than prior sector-related involvement when guiding an enterprise from an initial stage to a successful sale.
If you want to improve your chances of selling by up to 40% then speak to the independent experts, Firm Gains, by calling us on 0333 050 8225. We can introduce you to a professional and trusted sale advisor who is suited to your needs.