We regularly receive calls from someone looking to sell their business who emphasise their importance to the company. We regularly hear phrases like "All my clients love me and know me by my first name", and "Nobody else can do what I do for my business". What they don't realise is, even if true, these statements are major red flags to buyers.
Let's look at this from the business buyers' perspective. Your acquirer is seeking to buy your business, not you. In fact they are almost certainly considering a business without you in the medium to long term.
So, in this article, we explore some of the ways you can lower your profile in your business in order to maximise the price that you sell your business for.
What if your clients are none of your business?
Your customers are the greatest area for concern when a business goes up for sale. Assets are easy to value and, being mainly items or property, they can't 'walk' in the way that a client can. So, when it comes to understanding what will be paid for the goodwill of your business, much of your company's value is focused on retaining current clients. Which is why most business owners are the main point of contact. However, the closeness in these relationships will impact on the value of your business to acquirers.
One way to tackle this is to delegate client interactions to staff as much as possible. Of course, some clients will want to speak to you, but consider bringing colleagues along to meetings and making them the first point of contact so that the relationship extends beyond yourself. At the very least keep digital records of your client interactions this will hopefully guarantee that import client dialogue remains in the business even after you exit.
Another major difference when selling is to have clients on medium or long-term contracts. A businesses handover is a testing period of time, and buyers need to be confident that clients won't walk away the day after a sale. If you are operating in a sector where it is appropriate to consider discounts for clients to commit to contracts and retainers, then try to secure these as it means future guaranteed income for the new owners.
How long could your business manage without you?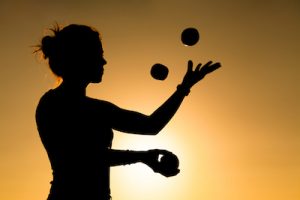 One of the first things business buyer ask for when they describe the sort of business they are looking for is a strong management team. And the best ways of testing this is the business's ability to function without the current owner.
So, here's a few litmus tests for you to consider. How long can you leave your business alone? Can you leave your mobile off when on holiday? Do you get twitchy when you don't have WiFi access when abroad? If you measure is in minutes, hours or even a few days, then you're too close to your company.
For smaller businesses, a management team is not a viable option. In these cases, it is even more important that the staff the business employs have enough autonomy to make their own decisions. Although this does lead to more mistakes being made in the short term, in the longer term it makes a company significantly more attractive to a buyer.
Give your duties away
Another option for business owners to consider is delegating or even outsourcing their work. Owners often end up being a jack of all trades and can delight in being busy, but much of what they do they could use others for. Take a long look at your workday: are there areas of work you could pass on to others? Although it might increase costs, it can be a major step towards having a self-sustaining business.
Selling a business is a bit like taking a permanent holiday from work. A really good idea for forcing yourself to set up your business in a way that it takes care of itself is the long holiday test. If possible, prepare your business by taking a long holiday and seeing that it can cope. If it can, then you are well placed for sale.
Can you sell a 'one man band'?
For some businesses, mainly because of size or sector, the solutions suggested in this article are luxuries they can't afford. Don't despair, you may still be able to realise the value of your business through a sale.
If you are in this situation the best way to achieve a good sale price is to offer a transition period to a new owner-operator. This will give you enough time to hand the reins to the new owner and should lead to a smoother process.
Even better, in these instances, you should seek to find a better profile of buyer. By this, we mean someone already operating in your sector or specialisation is much more capable of taking over your role or company. They will not only benefit from understanding your company but also will be able to achieve greater economies.
Don't try and do it all yourself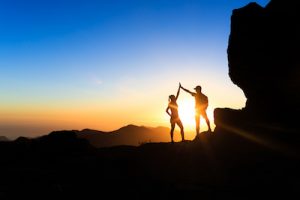 If you are considering selling, then don't fall into the entrepreneurs' trap of thinking that you can do it all yourself without any help. You can, but it may not go very well.
Selling a business is a tough journey. If you contact us we can talk you through the options we offer:
To present your business, anonymously, to over 2,000 active acquirers of companies
To equip you with everything you need to sell your company with your accountant or trusted advisor
To identify a sale adviser who is best suited to help you realise a good price for your business
Simply call 0333 050 8225 and speak to the team or, if you prefer, email our team and receive free advice and guidance on preparing your business for sale.
First published in 2017, this article was updated on 29th April 2019.