It's Never Been Easier to Sell Your Company
Selling companies used to be a difficult process, a skill offered by a small handful of experienced companies and sector specialists. Yet, times move fast and with the new 'knowledge economy' taking over, it's time for every business owner to take a hard look at your options.
If we break down the process of selling your company these are the steps you need to evaluate:
Preparing for your business sale: have you done everything you can to get your company ready to sell?
Equipping yourself to sell: do you have everything you need to manage the sale process?
Valuing your business: do you know what your business is worth? Or, as important, do you know the offer range of you can expect for your company?
Taking your business to market: how do you promote your business and reach all potential buyers?
Qualifying interest and negotiating: how can you ensure that the right buyers are before you? How can you reach the right terms?
Finishing well: how can you successfully get your sale across the line?
So, let's look at how you can can take control of the process.
Preparing Your Company for Sale
Preparing for the sale of your business should have already started. Even if your business is not for sale, you should be focusing on the fundamentals for your company, namely:
Growth – is your company growing, are you exploring ways to add to your products and services, or increase your reach?
Profit – do you have keen attention to the bottom line of your company? Are you ensuring it is sustainable?
Efficiency – are you making the way you go about your business, day to day, month to month, year to year more streamlined?
It may be that an external advisor can best help you with these things, but equally with modern accounting systems and technology, it has never been easier to keep on top of your company and make dynamic decisions. The challenge is, can you make the hard choices count in terms of cost-savings? Or take the risks needed in growing your company?
Being Equipped to Start the Business Sale Process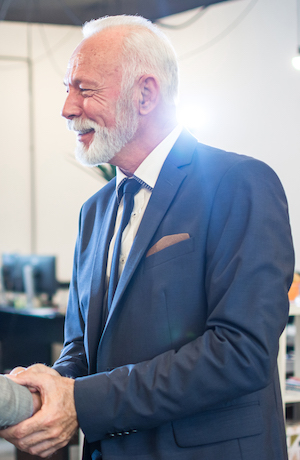 You have everything you need to sell your business. It's all the financial and business data that you and your accountants already have at your disposal. All businesses are sold based on the data which makes up the accounts and operations of the business.
It does, however, need significant repurposing to support your business sale.
Company sale documentation, such as your anonymous profile and information memorandum, need to have a dual purpose. Firstly, they do need to communicate a fair reflection of your company. Secondly, they need to present it in the most favourable light.
If you choose a sale advisor, then they will produce such documents for you, if you ask us for help, we might send you some free business sale templates.
Even if you choose not to share your business valuation with prospective buyers, it is important to have an understanding of the expected range of valuation of your company. This can help you set your own expectations and planning for the future.
The chances are if you have been approached by a Sale Advisor, they will inflate the valuation figure, or even persuade you that it is not necessary. Be careful to understand how they have arrived at a valuation and recognise that it is in their commercial interest to give you a higher valuation. After all, they want you to believe they will give you the best return.
Whilst companies can occasionally command greater multiples, there have to be compelling reasons for this.
Taking Your Business to Market
The ability to promote your business is fundamental to receiving a fair offer for your company. Ideally, if there is more than one party interested, then you may well secure a more favourable offer.
However actually promoting your business is something you could do, in these ways:
Circulate it online by advertising on some of the main business sale websites. There are plenty of buyers watching those sites, looking for high-quality enterprises
Ask advisors that help with business acquisition, like our partner business Unloq, whether they have any relevant buyers who may be in a position to make an offer
Talk, off the record, to your competition or even business partners. For trade sales, you will know the company that acquires you, so why not chat with them first? If you have the resources and energy, then perform your own research, draw up a list of potential acquirers and approach them individually
In today's world the reach of the Internet and the accessibility of high-quality business data means that it is all at hand for you.
Qualifying Interest and Entering Negotiations
The biggest challenge you will have is to pick out the most likely buyers when you start receiving interest. The three main tests they need to pass are:
Are they a good fit: does their approach make sense? Is it, and are they, credible?
Are they keen: are they interested? Are they asking the right questions?
Do they have the resources: can they financially make the right level of offer?
Once your suitors have passed these tests then it is on to negotiations. Once you have had one or more meetings you should expect them to make some kind of indicative offer. In almost all cases they will start low, and it's up to you to manage the process of increase in offer to a satisfactory point. However, direct negotiations often realise the best result in the end.
Finishing Well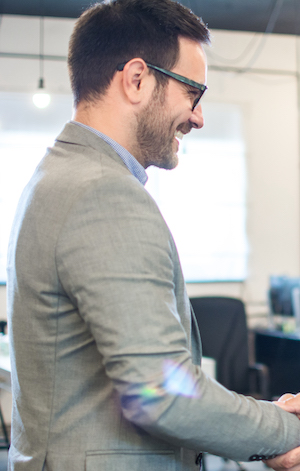 You may be surprised to hear that about half of the deals which enter due diligence never complete. Whilst there are many reasons why deals fall through, finishing well is normally a result of two key ingredients. Good relations between the two parties, and no surprises for the acquirer.
Once you're on that final track, supply all information quickly and as thoroughly as you can. Answer questions, provide evidence and try to give accurate and measured responses to the buyer.
It may be, after reading all of this, you are steeled in your resolve to sell your own company. We wish you every success in this matter.
If you want help, then talk to the team – we can help you manage the company sale process, from start to finish.