Business owners are time poor, often working over 50 hours a week to keep business growing and running smoothly. So when it comes to the day that you decide to sell your business, is it possible to find the extra time needed to do it yourself?
Most business owners when they read that question will answer "yes! I can always make time", but most are unaware of the amount of time required to sell a company, and will run out of hours in the day which will either affect the business, or the business sale process.
Time is money, quite literally
We are increasingly measuring things in our life by how much time they take up. We are happy to pay if it saves precious time, as long as it is worth it for us to do so.
In business, owners will pay a premium for a better accountant who takes considerable work off their plate and will also outsource services if it releases them and their team time to focus on more business-critical issues.
So, what is the time overhead for selling a business?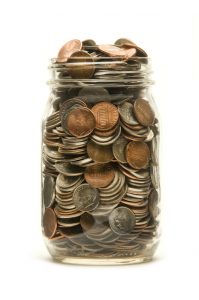 We have estimated that if you were to sell your business yourself it would take in the region of 200 hours of additional work over the course of six months. Your time will be taken up not just in compiling your business information, but also in reaching potential buyers, discussing, meeting and negotiating with them.
If you instruct a broker, this time commitment will be reduced significantly to approximately 50 hours, depending on the level of service offered.
Professional sale advisors and business brokers will prepare high-quality sales materials and documentation as well as putting in all the hours to generate serious sale opportunities for you. Therefore your time will mainly consist of attending meetings and answering questions submitted by serious prospects.
By not occupying the 150 hours you have 'saved' by using an advisor, you are then in a much better position to continue to improve and grow your business. One of the risks of working on the sale of your company is that you take your eye off your business which may affect trading performance, which in turn will reduce your valuation and therefore sale price.
The 150 hours that you've saved also have a financial worth to you, If you are a director earning an average of £75,000 a year then those 150 hours saved equate to an equivalent saving of £5,400.
It is more than just about the money, there is more value to be gained
A £5,400 saving goes some way to alleviating fees that you may have to pay upfront for a sale advisor or broker. It is certainly worth keeping in mind as fees can be a turnoff for some business owners. Some may want to pay all based on performance or a successful outcome.
However, not only will a good advisor release you from the time-impact of a business sale, but they are also proven to achieve a higher sale price and increase the chance of sale completion. If you market your business yourself, the chance of sale will be 20%, with an advisor this doubles to around 40%.
Reduce your stress and lean on experience
If you're still not convinced that the time, and subsequent cost, saving is worth it then have you thought about the stress and efficiency?
If you take on the task of selling your business, would you be effective? Put another way: what experience do you have in marketing a business for sale?
Where would you start? Probably by calling on a few contacts who have past experience within the industry. Just a few of the questions you'll want to ask are "is listing publicly on a website a good idea?", "should I approach competitors?", "what information should I share?", "what if the deal gets complicated?" But will you receive the answers that are right for you?
Another major factor is stress. You can reduce your stress levels by up to 90% by instructing a sale advisor to act on your behalf. This is for two reasons, one being the obvious fact of trying to shoehorn all this additional time and energy into achieving a significant additional goal on top of the challenges of running a company. The second reason, which is often overlooked, is the emotional stress which comes with it. Your business is, most likely, something that you've built from the ground up into something that is now supporting you and others.
You may not be the best person to sell your business
Whether or not you think about, there is an emotional connection there that is almost impossible to disassociate yourself from. This can, in many situations, cause immense stress when selling it and may even cause sales to fall through.
So, for any business which has a significant market value, it makes sense to choose and appoint a professional business sale advisor to do all the hard work for you.
If you need some help with this decision then we are here to help. We help business owners daily make the right decision when it comes to choosing a sale advisor – because once you agree that you need one – the challenge is finding one with the right experience and skills to sell your business.
If you want a free, confidential, conversation, then call 0333 050 8225 and speak to a member of our team.
First published in April 2016. Post last updated May 2019.