Five Top Negotiation Tips when Selling Your Company
Successful negotiations rely as much on basic communication skills as they do on tactics. Getting them right can mean the difference between the sale of the business for an optimised price and on optimised terms and the business failing to sell at all.
You should aim to appear approachable and willing to listen to what buyers say whilst not appearing to accept all that they say. Here are our top five tips to sell your business successfully.
1. Be helpful and timely
Respond to enquiries and questions promptly. The sale is as important to a buyer as it is to you and delays in responses can frustrate buyers and give rise to concerns over long term future working relationships.
However, do take care to only divulge information that you are happy to give or that your advisor recommends.
2. Be patient
It is a delicate balancing act between providing a timely response and not looking overly keen to sell. When waiting for a response from a potential buyer be as patient as you can be.
Constantly chasing the buyer for their response can make you look desperate – whatever you say. This is never a good thing in any negotiation, the side chasing is normally the one that compromises.
3. Find competition
This can be vital in the sale of business because competition drives the price of a
business upwards, ensures positive sale terms for you and increases the speed of completion of the sale.
Without other potential buyers, your preferred buyer will be in a far stronger position to negotiate themselves the best possible terms and sale price.
4. Be available
Selling a business is a time-consuming activity and, on top of running your business, it is difficult to find enough time to do so. This may mean long hours to ensure that neither the sale nor the business suffers but both activities require dedication.
Your availability doesn't only apply to the buyer or buyers; it also applies to your advisors. During the sale process, you will also be talking with your business sale advisor, your accountant and your solicitor.
5. Set a time limit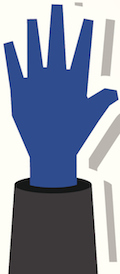 Once you enter into the final stages of the sale process with your preferred buyer it is very important that you set a specific time frame for each stage.
The longer a sale takes to complete the greater the likelihood that it will fail. There are many elements of the process which can contribute to an overly lengthy timeframe but in the final stages these are primarily:
Due diligence – it is very easy for a sale to be delayed by multiple small issues relating to the business
Conditions of Sale – the final sale document is the Sale and Purchase Agreement and this detailed document can also generate multiple small issues which often have little impact on the sale itself.
Firm Gains view:
"It is likely that the sale of your business will be the largest and most important one you will ever make. Prepare well for dealing with a range of questions and types of buyer for your business and work hard on your negotiating techniques, there's only one chance to get it right.
"If you are not 100% confident of doing so then we would recommend engaging a business sale specialist to manage this for you."