Realise the Best Outcome When Selling Your Business
Are you considering making the significant decision to sell your business? If you're worried about the potential outcomes, you are not alone. Many owners are kept awake with the sheer range of possible eventualities and pitfalls as they choose to sell their business.
Normally, the concerns are based on one of these reasons:
They do not have a planned exit strategy, and are making a spontaneous choice, or
They are not ready to give up their business as yet, or
They have not seen the upside to a well-managed exit
Both of the first two options are well worth reflecting on before you start selling your company, and we have tackled these in previous posts – are you prepared for your business sale? and plan your future beyond your business.
However, this article covers the benefits of exiting, and how the smart business owner can plan for and manage it to their best advantage. Particularly, if as with many business sellers, you intend this to be your 'final' career move before retirement.
What Do We Mean By 'Best of Both Worlds'?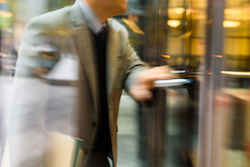 For a business owner, particularly one who has been a majority shareholder in the same business over the course of a few years, the best of both worlds should mean:
A significant financial reward for the existing business
A set of fair incentives to realise a good transition, often related to future performance
These two outcomes should also work for the new owners. After all, a well-managed transition and stable management team are often top of the list for the discerning buyer.
If you want to de-risk and sell up, then there is the option of remaining as an employee within the business for a few further years. This can be the most rewarding outcome: where you realise a reward for the business and can plan your own retirement without the anxiety about succession plans, or what may happen to the business beyond your tenure.
How to Realise a 'Well Managed Exit' When Selling Your Company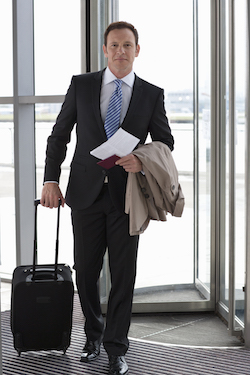 Once you have come to terms with selling, then you need to consider your exit and, ideally, map it out. Consider these things:
Set time targets: at what age or year would you like to sell? At what age would you like to retire?
Prepare your exit plan: how are you going to sell your business? What advisors or methods are you going to use? What is the profile of your ideal buyer?
Seek advice: talk to business sale experts, like Firm Gains, and ask them about the process. Compare this advice with your early plans
Prepare your sale pack: make sure that your company details are all up to date, share certificates, register, contracts (employment and suppliers)
Know your non-negotiables: what are your 'red lines' when it comes to selling? It is worth letting buyers know early so that time is not wasted if they are not willing to match your expectations
Be flexible elsewhere: you may not get every box ticked on your perfect exit so know what you want, but be prepared to listen to your buyer and use the less important items for a stronger result
Exercise patience: if you are going to find a buyer who fits with your plans and valuation of the company too, then you may need to turn down a few approaches before the right one comes along
Don't be greedy: explore business valuation methods early, and understand the ballpark figure for your company shares based on fact, not supposition. Yes, press for the best deal you can get, but if you are too demanding, buyers may walk away. You may be left rueing rejecting a really good offer. As the saying goes: "you never know when you have received your best offer"
Know your buyer: ensuring they have funds to acquire may be an early consideration, but also take the time to get to know your buyer and understand their vision for the company. What motivates them? Could they be someone you could work for? Is their vision compatible with yours?
A business owner who has considered all of these things will be in a much healthier position to work with new owners. They will be ready to change from being an owner to employee. It does not mean that there won't be issues, but it makes it much more likely that the sale will be successful, and a stronger future working relationships.
Whereas the owner who sells in a hurry, or isn't prepared to work with the new owners, can end up carrying regret and resentment with them long after they have left the company.
There is a Strong Financial Case for a Well-Planned Business Exit
Having read this article, you may still be keen on exiting your company as quickly as possible, and certainly, that can be an option, and for some buyers, is a preference.
However, before you jump, consider these observations based on our experience:
If you remain, normally the overall offer will be higher. Buyers tend to favour those who stay with the company and have more confidence in meeting a valuation
If you remain, and a proportion of the agreed share purchase price is based on performance, you will have more influence over your future returns if you're within rather than outside your company
If you remain, you will benefit from both salaried pay as well as earn-outs and possibly other performance-related bonuses
If you remain, you will retire later with more overall capital income and a later retirement date giving you a more secure future
A successful company sale is not just about coming away with the best value for your shares, but finding the right balance with your buyer and planning out the most attractive future for you as well as your company.
If you want to map out your business exit strategy, then let's discuss. Contact Firm Gains or call us on: 0333 050 8225.